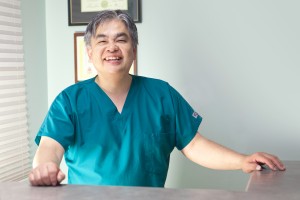 Hideo Takahashi, B.A., R.Ac.
I graduated from the Kyoto University of Foreign Studies in 1984 and from the Kansai College of Acupuncture and Bone-setting in 1987. I received my Japanese license in acupuncture and moxibustion in 1987. I worked at the Arai Hospital and later became the head acupuncturist at the Matsumoto clinic in Osaka, Japan. I moved to Toronto, Canada in 1989 to work for the Shiatsu Centre established as the first Shiatsu clinic in Canada by Master Ted Saito. In 1992, I moved to Vancouver where I started my private practice.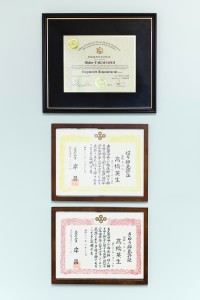 As I established my acupuncture practice in Vancouver, I also started to volunteer for the North American Journal of Oriental Medicine (NAJOM) from 1992 to 2007 as a translator as well as an associate editor. I have contributed numerous articles to NAJOM as well as Shinkyu OSAKA, an Osaka based acupuncture journal over the past ten years. I also have presented seminars on the Dashin technique and on Shiraku in New York as well as Vancouver.
Currently I regularly go back to Japan to further my studies in  acupuncture and Zen meditation to improve my technique and my mind set as an acupuncturist under the guidance of Master Kanpu Yokota, a highly regarded senior acupuncturist in Japan and founder of the Association of Way of Healing (Iyashi no Michi Kyokai),